When money's no object, how far will people go to pamper their pooches?
Synopsis
The Documentary will show the difference between 2 businesses, Pet Pavilion and the Essex Pooch Palace, in the wonderful world of luxury dog pampering. The businesses will create a contrast as one highlights the posh, upper class of Chelsea while the other shows the glitz and glamour of Essex. The Documentary will follow the customers as they go about  their daily lives and finding out what drives these customers to pamper their dogs. Each business will bring their side of the story to life, Pet Pavilion is a multi-store business soaking in the wealth of upperclass London, whereas Essex Pooch Palace is a family run organisation offering the community a one of a kind experience for their pooches.
Why are we raising money?
Productions don't come cheap, and we want to make the best Documentary possible. The money will go towards crew travel expenses, accommodation  and general production costs. The extra funding will allow us to focus on making the best piece possible without being limited on the number of filming days, equipment we use or contributors/voice actors we involve.  
Travel: The majority of our film is based in London and Essex, which although we are doing our best to minimise costs, will not be cheap especially as we will have to make      
several trips to each location.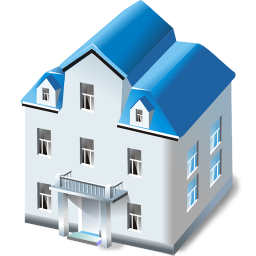 Accommodation: We may have to stay at either the London or Essex film location overnight should our production schedule require so. Funding will help cover the cost of hostels for crew.
General Production Costs: We are planning on having a voice-actor record voiceovers during certain parts of the Documentary. We don't believe in making people work for free therefore would use some of the money raised to re-imberse his time and travel expenses.
We may also require some extra equipment to help boost production values, this would be rented as needed.
Meet the crew
Hannah Marchant - Producer:  My name is Hannah, as Producer I will be making sure we are on schedule, making sure the contributors are happy and ensuring that all relevant paperwork has been signed.  I have previously produced promos for the European Disney channels as an intern and freelance producer.

Amy Farre - DIrector: Hiya, I'm Amy, as Director I will be working alongside the D.O.P and camera op to achieve the overall vision.  My previous directing experience includes a local politics studio show at the last general election, Glastonbury and Camp Bestival. 
Martin Gregory - D.O.P: Hi, I'm Martin. as D.O.P I will be creating the vision of the Director by setting out lights and putting shots forward to the camera operator. I have worked on a numerous amount of productions including short films, documentaries and studio shows.
Benjamin Ridley - Camera operator: Hello there, I'm Ben. As Camera Operator and Assistant Director I will be filming the majority of the footage ensuring that it meets the vision of the director. I have worked on a wide range of projects from live events, documentaries and short comedies.

Lee Bayford - Editor:  Hi, I'm Lee. As Editor and Assistant Producer I will be helping out on the day of shooting with odd jobs, and once post-production comes around I will be working alongside the director to ensure that the edit of the project will meet the criteria when it comes to the style, tone and presentation. I've previously worked on documentaries, comedies and short films both inside and out of university.
Thank you in advance for your support. We're very passionate about the project and excited to start filming. Every £1 that's donated will go a long way in ensuring this documentary can be as good as we want it to be.

Check out more information on our website