The most convenient 360 projection dome on the market!
A short summary of the project
A short summary of odome; I am raising £600 to help with funding towards getting the odome illuminated! The odome is a completely new but simple concept, in short the odome is an inflatable sphere marquee on a scale of 10 x 10 metres up to 30 x 30 metres. We have developed a media server and projection warping software which enables us to set up multiple projectors that turn our dome into one complete massive screen on the inside, and out. The odome has unlimited usages, ranging from the most mind blowing festival tent ever seen to just a gimmick at a corporate event. This technology until now has far out priced people at the lower end of the market because the technology and dome structure is just too expensive. A geodesic dome (which is the only alternative) would cost around 100k with projection system and assembly force. Ours on the other hand can be erected by 2 people within half an hour and completely set up in an hour and a half. We have the option of hiring out the dome and projection system or if the conditions are right, we could sell the dome as a whole package as long as we do not create competition for ourselves.
Who am I? 
Odome is a limited company which was established 2 years ago. The company has 2 directors Joel Brain, and Benji Tallent and the stakes are taken up by Joel Brain, Benji Tallent and Ben Malone. Between the 3 of us we have extensive skills within computer system integration, advertising and marketing and social media. Odome started out as an idea when we found these domes on a website. From enquiring 2 years ago we have built up a relationship with the supplier and secured a sales and distribution contract for the whole of the UK and Europe.
Odome story
The rise of technology is accelerating like never before. With the likes of augmented/virtual reality just breaking into the mainstream if you don't keep up, you are going to get left behind! Originally our idea was to use one dome and tour the UK taking advantage of the domes portable nature to do educational shows for schools etc. until we realised the true potential of what we were creating. A dome like this has NEVER been done before on this scale, and when turned on the overall screen size is competing with that largest in the world, if not the largest! Odome took inspiration from geodesic dome events in the way that visually they are mind blowing! However with a large physical product comes large logistics and a heft price tag! We thought that these "large" processes could be eliminated using this inflatable method. By using this inflatable method we could turn up to an event in minimal transport and have the dome up and fully show ready within 1-2 hours. Both directors are technically literate and with a help in hand from a local embedded computer company we have created a very powerful media processor to handle the projection software and video files. This leads us on to another fantastic opportunity selling technology as we know from our research that a processor as powerful as ours could cost you 15k+ ready made, we created ours for almost a 5th of that. Just to put things into prospective, figures like that made us realise what a niche but ever growing industry we are entering. By having little out going costs per event it allows us to make this sort of technology readily available to everyone, not just major corporation with massive marketing budgets! 
Where will the money go? 


What will you spend the funding on if you hit your minimum?
To illuminate the dome, we need a generator
Where will the money go if you hit your full target?
The best generator we can get for our money
What will you do with extra funds if things really take off and you raise more than your target?
Equipment can always be upgraded! We can produce a mind blowing show using the projectors we have (5000 lumen) ideally one day we would like to be using 15,000+ lumen projectors
How often will you give updates on progress when you're running your project or campaign?
When ever there is progress!
It's not a bad idea to have a neat breakdown of costs, something like this:
Due to the fact we are aiming to make the dome a completely independent unit we have purchased everything apart from the generator. Once this is purchased the only out going cost per event is Fuel. per event £50 fuel 
Rewards 
This is a very unique opportunity to give your business the most exposure an advertisement can give! If you donate you could have your business logo projected onto the dome during our first launch event which will be a charity gig with around 1000 attendees! 
Images
The second image is an example of our 3d software, as you can see the projection is actually 2 projectors on the inside of the dome. one projector is projecting the TV, while one is projecting the xbox display. The software is warping the image to make it look straight on our curved wall.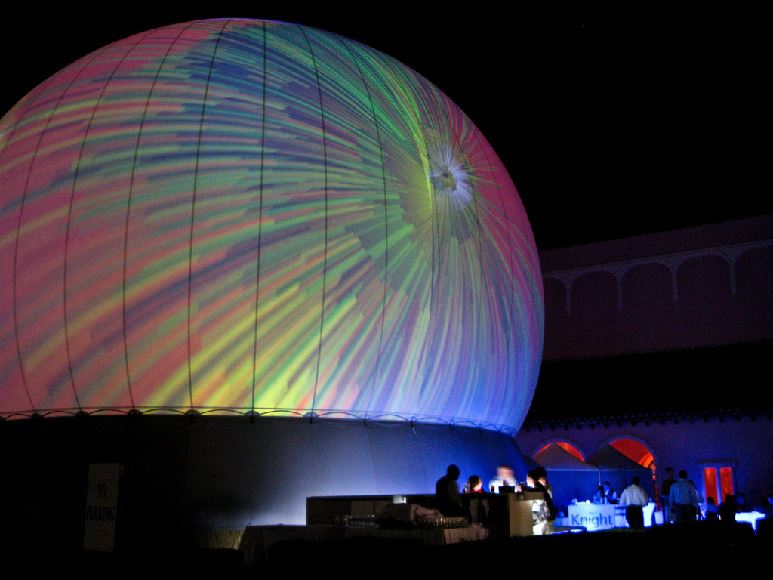 Find us here
Want to see services that you have never seen before? check out our website www.odome.uk to see how the odome could maximise your event with either a dome or projection mapping!
Help us succeed! 
You don't need to donate money to help us succeed. We have the equipment, the only limitation is your imagination! 
Just telling people about us is just as valuable to us as getting donations. We've been taken off our feet with how just mentioning the domes/ what they can do gets peoples imagination going!