For years prices have gone up and service has declined. It's time for a change.

For most people a mobile is essential. The coverage should be good and the price shouldn't be so high that it incites a small heart attack at the end of every month. On top of that, mobile has been around for years, yet the bundle allowances have not increased similarly to many of our neighbouring countries, and it has been around for so long that customer services should not be as much of a hassle as it is. 

Many will read this and agree, but research found if you're reading this there's very high chance that you've had a bad customer service experience. at one point or another. 
One Beyond is the new mobile network here to change that!

If you have a mobile contract, you have probably also tried to be on the end of a "bad customer service experience" feeling unsatisfied, or received your monthly bill thinking "Why is this so expensive". You're not the only one.
For the past five years the level customer service has declined, prices have gone up and up and the allowances in the monthly bundles have not kept up with the today's requirements. The most powerful weapon consumers where is where they choose to spend their hard earned cash, and when mobile networks insist on legally binding subscribers for 24-months, their most powerful weapon is weakened significantly. And it doesn't help that after 12-months alone, the bundle allowance won't have kept up with technology.
Lastly, year on year mobile companies are allowed to increase the monthly price of 'fixed price contract' without giving you the opportunity to take your business elsewhere.
All of the above is the opposite of a great customer experience, and certainly not a customer centric approach to your customers!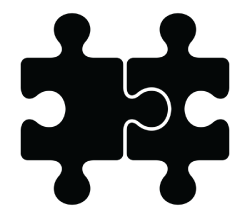 By launching One Beyond with a number of company values at its core, we can slowly but surely change the market standard, with the help of our customers. You should have a 100% satisfaction rate, all the time. Our company values:

Being the most customer centric mobile network in the UK

Be the leader of low-cost quality products

Constantly evolve and increase our product offering to the benefit of our customers

Reward our customers for staying loyal to us through bonuses, rather than attempting to legally binding them (In other words, our customers will stay because they want to)

We're launching on EE's network, offering 4G at NO EXTRA COST to our customers. Our products are shown above. As we grow we will begin to increase the offering and loyalty rewards. On top of all this, all of our products are 1-month rolling - so no long term commitment!
We aim to become the market leader in customer satisfaction and having the best priced products on the market. We can't do everything at the beginning, so that's why we need your help to grow!
We will always put our customers first and and do everything in our power to deliver a great experience, should you ever need to speak to our customer services, but as mentioned, this is mobile, not rocket science, so things should just run smoothly.
The team behind One Beyond holds over 15 years experience within the mobile industry and over 5 years experience within B2B and B2C sales. One Beyond was created through combined insight into the mobile industry from 4 different countries, with a vision of how it could be better, and thus we decided to go up the big companies that try to keep the market uncompetitive.

At launch we one mission: to grow!

The best thing you can do to support us is by 1. Donating, 2. Joining us and letting us become your new mobile network, and 3. Tell your friends and family about us, more than once!
We do understand that some people won't be able to do all of the above mentioned steps, but every little bit helps, so even if you can do one of them it will help. The more people that hear of us, the better. Share on social medias, mention it to friends.
By signing up and telling your friends and family about One Beyond, the faster we can grow and change the market standard.
If you want to sign up our website will be live to the public very soon, at www.OneBeyond.co.uk - where you can also view our bundles.
As an added bonus we will give all of our subscribers one months bundle for free for every two successful referrals!
As a bonus for referring friends and family, we give all of our subscribers one months bundle for free for every two succesful referrals !
What will the money be spent on?
The money gained from this funding will be spend on the following: (We acknowledge that this exceeds the funding we're asking for, however we can prioritise to get the essentials with the funding asked for). 

Sales Fundamentals (Headset, Leads) - £800
Website - Design, Set up, Technical, Integration and testing - £750
SIM-cards - £1100
Shipping costs - £320
Power dialler: License and Dialling cost (estimated for 6-8 months) - £750
Promotional material - £100
  
Our products are priced as some of the most competitive on the market, and as such our budget are is oriented towards keeping it that way, therefore our rewards are constructed to keep it that way. 
£10 or more – Secured and automatic entry into any competition run by One Beyond in the next 12 months
£20 or more – 1 months of "Medium (5GB)" bundle and 10% discount the following 2 months
£40 or more – Receive 2 months of the "Large (10GB)" bundle
£50 or more – Receive an invite for you and a guest for the launch party (TBC) for One Beyond
Of course, as mentioned before, every little helps, so even if you just want to donate a little bit, but unable to join us due to a current contract, that will also be appreciated. 
Thank you for your time!